Riccar Zone Heaters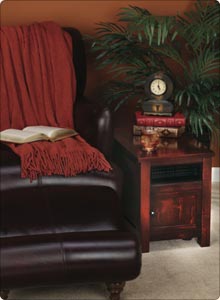 Outsmart the energy companies with a Riccar Summer Breeze Zone Heater. By heating only the areas of your home that you frequently occupy to a warm and toasty temperature, you'll reduce your energy bills without having to bundle up indoors.
The Summer Breeze Zone Heater cleverly disguises itself as it's just the right height to double as an end table next to a chair or couch. The solid wood construction of the mission-style furniture-grade cabinet is available in oak and cherry finishes to blend beautifully into any room.
With the Summer Breeze, you won't have the hassle or expense of replacing bulbs. Our exclusive heating element is guaranteed for 10 years. Trust the quality, performance and safety of Summer Breeze Zone Heaters built right here in America!

Riccar Air Purifiers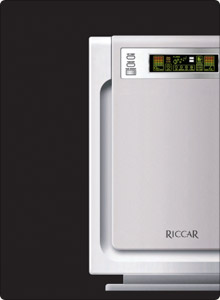 Transform the air in your home with a FreshBreeze air purifier by Riccar. FreshBreeze air purifiers feature a 5-stage air cleaning system including HEPA filtration and PlasmaWave™ technology to be effective against all airborne pollutants. By incorporating multiple air cleaning technologies into one system. FreshBreeze air purifiers provide state-of-the-art performance without generating harmful Ozone. Plus the sleek styling and subtle hues allow FreshBreeze air purifiers to adapt perfectly to any room décor.

Bona Hardwood Floor Cleaners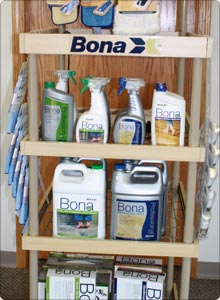 Bona's Hardwood Floor Cleaners are specially formulated for effective cleaning. The residue-free formula protects your hardwood floor investment and is safe for your family, pets, and the environment. Bona's Stone, Tile & Laminate Cleaners are the effective and easy choice for cleaning sealed hard surface floors. Safe for your floors, family, and the environment.